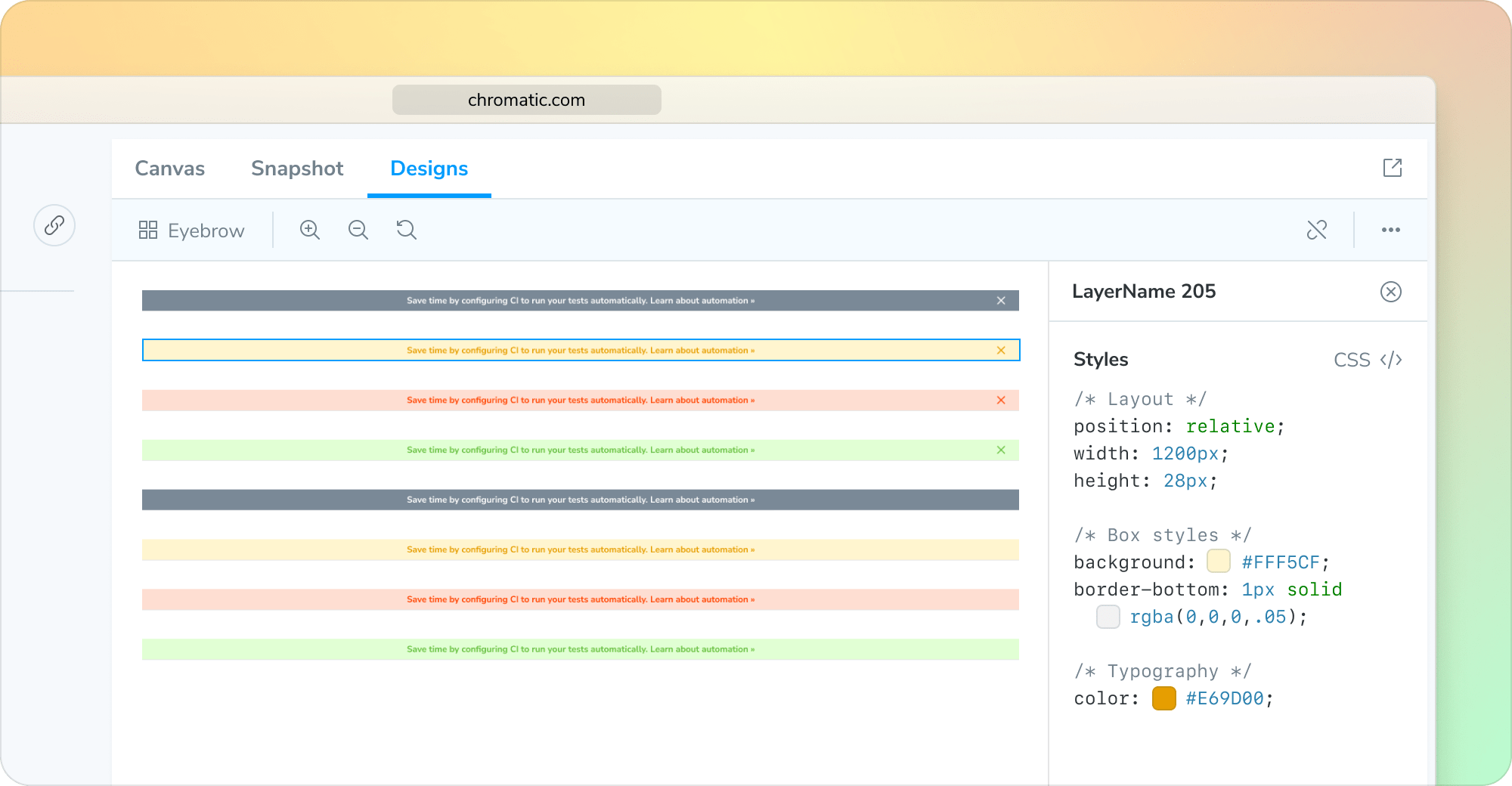 April updates
Figma in Chromatic, better squash/rebase detection, & preloading assets
This month brings improvements to Access Token issues, squash/rebase git flows, and preloading assets. We also fixed a couple bugs unique to SAML users and GitHub API requests from static IPs. Lastly, we have an exciting new integration with Figma in early release that we're excited to share with you.
Figma in Chromatic
Last year, we released the Storybook Connect plugin that lets you embed stories within a Figma file. The plugin made it easier for teams to compare design specs and coded components.
I'm ecstatic to announce that we're bringing that code and design, side-by-side support to Chromatic, too. You'll be able to view Figma components alongside their linked story right within Chromatic.
Get Beta Access
This feature is still in early release. Please reach out via email to support@chromatic.com to get access.
How it works
Once you're in the beta for Figma in Chromatic, you'll find a new "Connected Applications" section on your Chromatic account's "Manage" page under the Configure tab.
If you have already connected stories to Figma components via Storybook Connect, you'll also see a new "Designs" tab on your linked components. If you don't yet have linked stories, you can do so either with Storybook Connect or from within Chromatic.
Once you have a linked story, Chromatic renders your Figma component into the Designs tab.